Here I am, back again. It's been some time since i last posted here. Sorry for this. I am still here and i have something new for you! As some of you might have noticed, Embarcadero has a promotion running for a Free Delphi Starter Edition until September 9th 2016. As a lot of users are looking into it right now, i thought about trying to get Delphinus running on a Starter.
For the most parts, everything is as for every other version. So nothing to change. However there is one problem: The Starter Edition does not support compiling from Commandline. To get everything to work, i had to add a seperate IDNCompiler implementation which is then used in Starter-Editions. Similar to GetIT, it opens the project in the current Group, compiles (installs) it and removes it afterwards.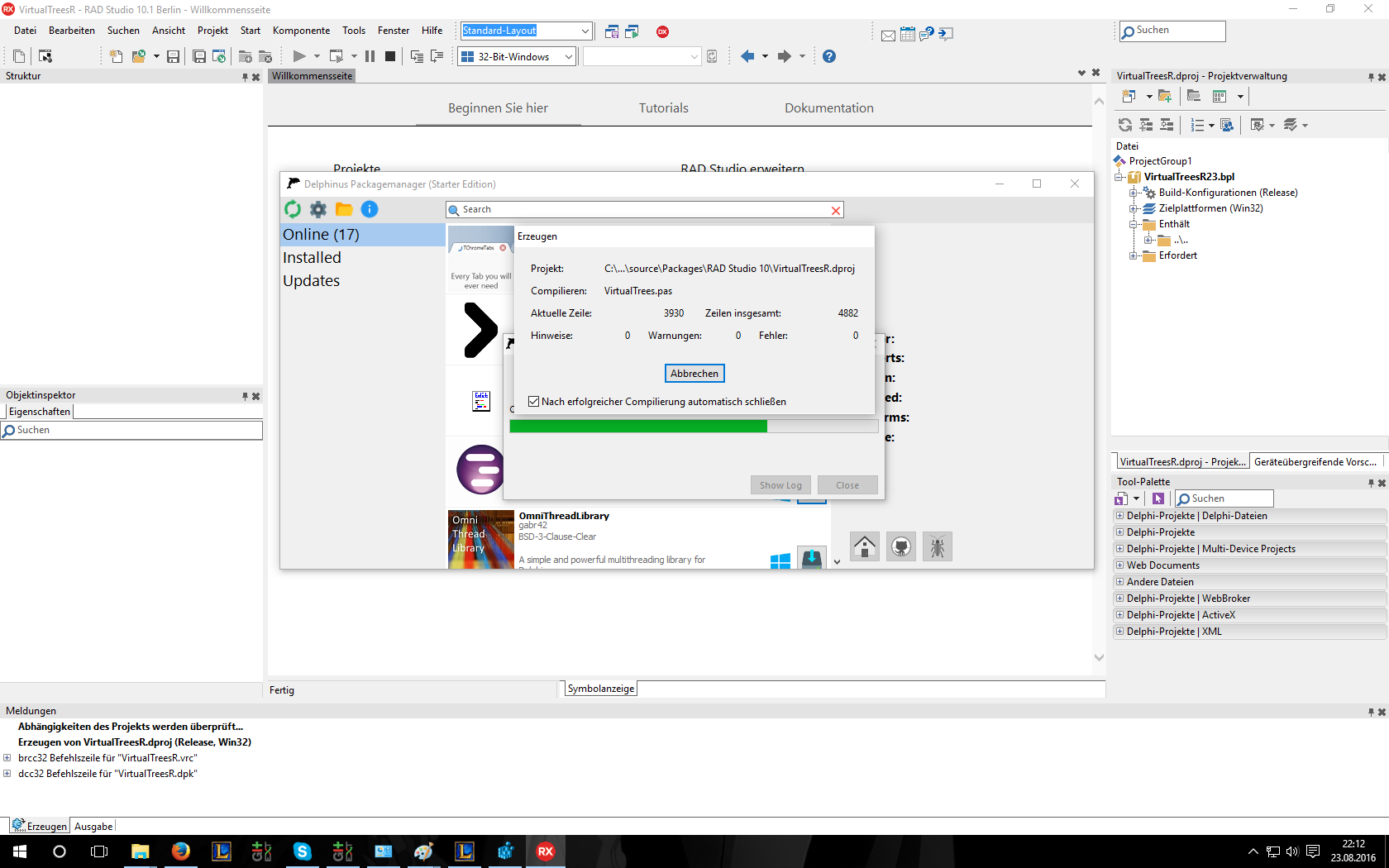 This works fine. Just a few things that are a bit odd right now:
Compileroutput does not yet showup in the Delphinuslog (as it does for other editions, but i am sure i can fix this)
Since i open the project in the IDE, the following CAN happen

If the project is a UI-Project, UI Errors might show up (Who the hell includes Demos in the Compilingprocess 😉 )
Res XY not found, restored
All the other usuall Notifications for non clean projects (File not found etc)
Most probably, i'll not get the notifications "removed", as this is default IDE behavior and a proper project should now throw any. So for now Delphinus in a Starter-Edition might need a confirmation if the project to compile happens to have problems of some sort.
IMPORTANT FOR INSTALLATION
Since a Starter has not Commandlinecompiler, the Websetup will NOT work. It might display the STarteredition, but this is wrong and needs to be fixed. Just open the Delphinus-Project in your IDE and proceed manually.
IMPORTANT PACKAGECREATORS
Please test your Delphinus-Packages on a Non-Starter-Edition. The IDE might hide some missing/wrong information in a Projectfile and just work. MSBuild however will fail at this point!